Careers
WHAT IS A PROFESSIONAL SURVEYOR?
---
In Canada a professional surveyor is licensed in much the same way as a professional engineer, architect, or lawyer. They have first gained a high level of education, a university bachelor degree, or equivalent.
---
They then spend 1 to 3 years working with a professional surveyor to gain experience (this is called articling), and then write professional exams set by the surveyors association in the province or territory where they want to work. Surveying is very versatile and it gives people opportunities to work in land development, oil & gas, the environment, natural resource management, mining, forestry, and more.
In order to work as a professional surveyor in Canada, you must have a license and be a member of the professional surveyors association in the area where you work. Many professional surveyors have a license in more than one jurisdiction. There are also many other career choices in surveying such as a technician or technologist.

WHAT DO PROFESSIONAL SURVEYORS LIKE BEST ABOUT THEIR JOBS?
---
We've asked lots of surveyors what they best like about their jobs, and almost all of the answers to this question can be summarized by two words - variety and challenge.
---
No two projects are ever the same; work can be urban, rural or in the wilderness; it can be in the neighbourhood, across the province, in the far North, in Canada or abroad; it can be both physically and mentally challenging; you can spend time in the office or outside; and you'll use your problem solving skills to find the best solution for the particular task and client.

WHAT SKILLS ARE NEEDED TO BE A PROFESSIONAL SURVEYOR?
---
Surveyors, from technician to professional, need strong computer and math skills. They need to be able to work well with people and have good communication and problem solving skills. Surveyors often have an interest in history and real property law. Surveyors at all levels usually enjoy working outdoors.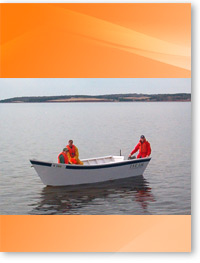 ---
Contact Us
Phone
902.394.3121
Office
P.O. Box 20100
Charlottetown, PE
C1A 9E3
E-mail
info@apeils.ca